IMPORTANT: We are available 24 hours per day for EMERGENCY or CRISIS contact. All other communications should be within the standard Office Hours (below).  
Need more information? Call our sales & support team at (601) 914-6776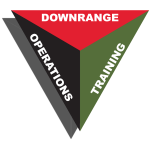 More than a decade supporting government clients and partners in attaining their objectives.
© 2019 Copyright Downrange Operations and Training, LLC. All rights reserved.